In today's world nourishment for most people mainly consists of acidifying foods.  Long-term consumption of such foods can manifest as a worsening general condition, loss of vital energy and also occurrence of various civilizational diseases. The first symptoms of an acidic organism appear gradually and unnoticeably, which is why most people only notice them when these issues begin to restrict them during their everyday lives.
The Chinese saying is: "Don't wait to dig a well until you are thirsty."
The path to maintaining strong health, vitality and energy leads through an alkali life style. The most important step on this path is to establish what benefits our body and what stresses it.
IT IS MUCH EASIER TO MAINTAIN YOUR CONDITION THAN TO RENEW IT!
LIFESTYLE CHANGES ARE EASY AND QUICK WITH OUR ALKALISING PRODUCTS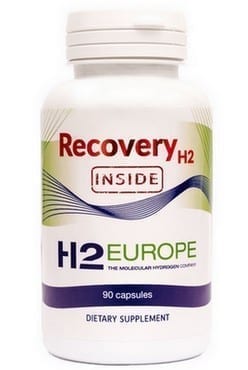 NEW – Recovery H2 INSIDE
Dietary supplement
Recommended retail price: 1.300,-Kč / 50,-EUR
Customers and partners who register at www.h2europe.company receive access to 10-30% discounts on the price of the product.
These revolutionary capsules release molecular hydrogen. Molecular hydrogen  boosts immune system function, accelerates the process of recovery, improves overall condition and vitality.
Package contents: 90 capsules.
Daily dosage: 2 to 9 capsules throughout the day, take with plenty of water.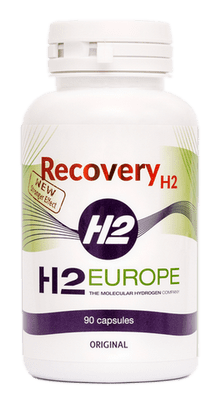 RecoveryH2 in capsules
Recommended retail price: 1.330,- Kč / 49,-€
Customers and partners who register at www.h2europe.company receive access to 10-30% discounts on the price of the product.
Recovery H2 in capsules is twice as effective!!
Recovery H2 is a unique combination of minerals, which generate hydrogen in redox reactions. The process for manufacturing Recovery H2 was developed by physicians and scientists with 30 years of experience in the field.
Warning: The capsules are only intended for external use in water.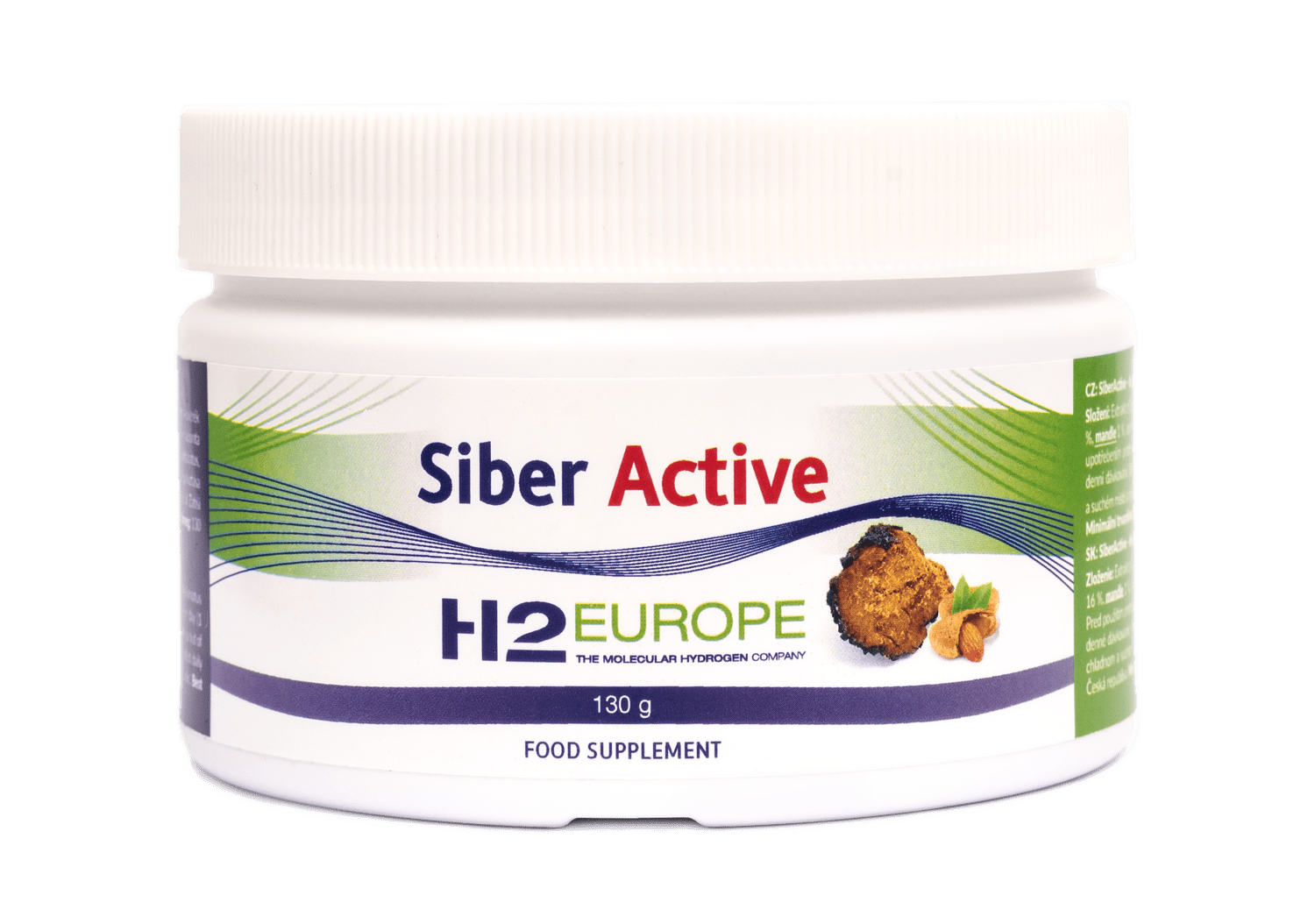 SiberActive
Dietary supplement
Recommended retail price: 1.300,-Kč / 50,-EUR
Specially modified blend with Chaga mushroom, designed to detox heavy and toxic metals (lead, mercury, cadmium, etc.).
Net weight: 130 g
Suggested use: 2 to 4 measuring cups per day (1 measuring cup 2,5 g). The mixture is activated in an acidic environment (already in the mouth) and immediately begins to perform its function. For optimal results you can mix the product in yoghurt or acidophilic milk. However, the product can also be taken directly from the measuring cup with a cup of water or mixed in a glass of water. Shake before using.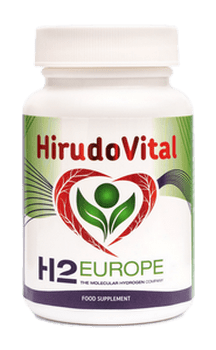 HirudoVital
Dietary supplement
Recommended retail price: 1.300,-Kč / 50,-EUR
A unique blend of active ingredients that provide almost all of the valuable benefits of hirudotherapy (leech therapy) for improving the condition of body and mind. Thanks to its exceptional ingredients, the product has a beneficial effect on vascular strength and health, the wound healing process, immune system functionality, helps with chronic pain and inflammation, digestive problems, removes swelling and the feeling of heavy legs.
Contents: 30 capsules (vegan capsules)
Daily dosage: 1 capsule per day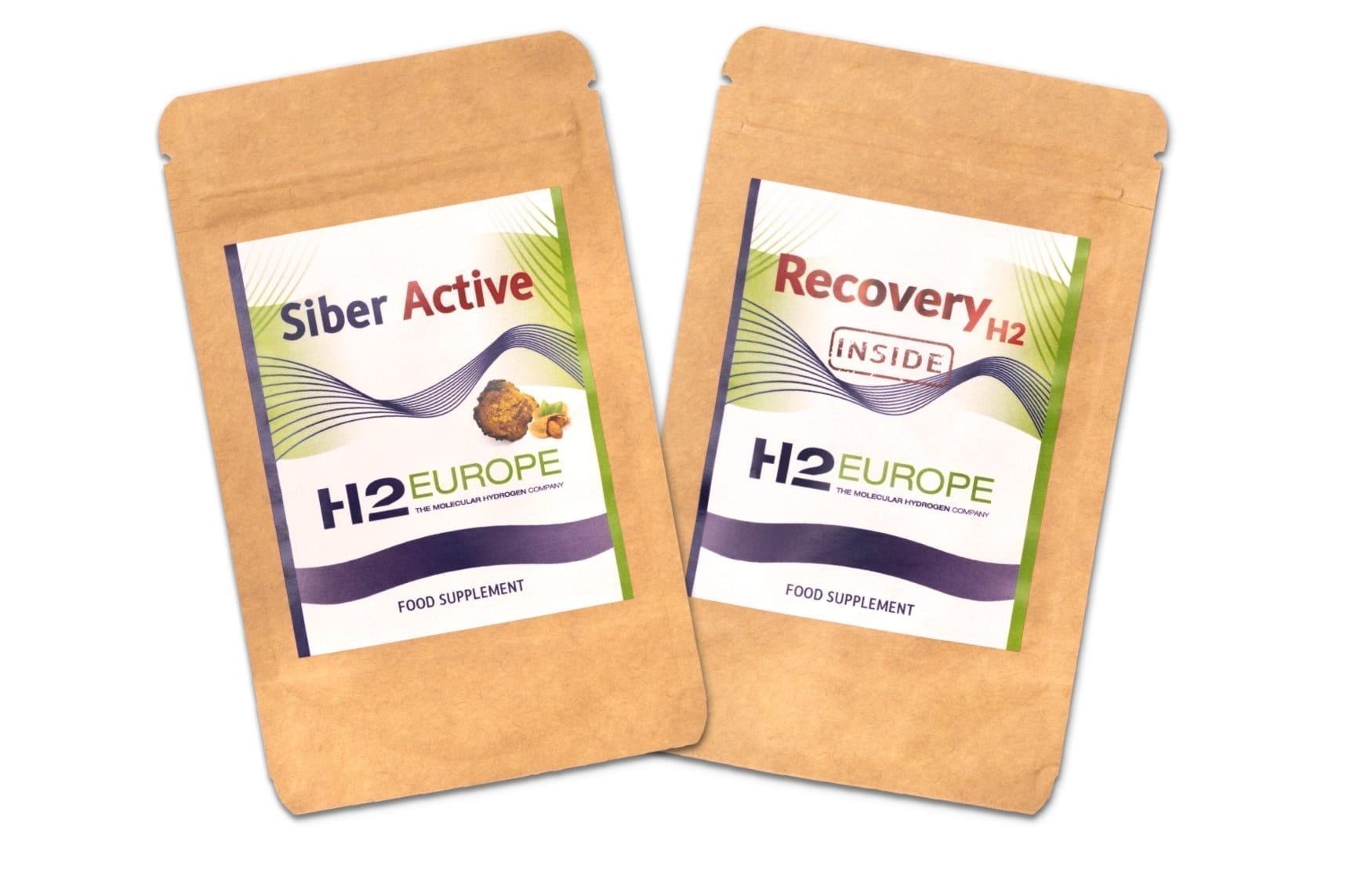 Want to get free samples?
If you are not a H2 Europe customer yet, but you are interested in our products and would like to try them before you buy them, we will give you free samples!
Just contact our customer support (contact HERE), give us your delivery address, and we will send you one free sample of the requested product.
What is molecular hydrogen?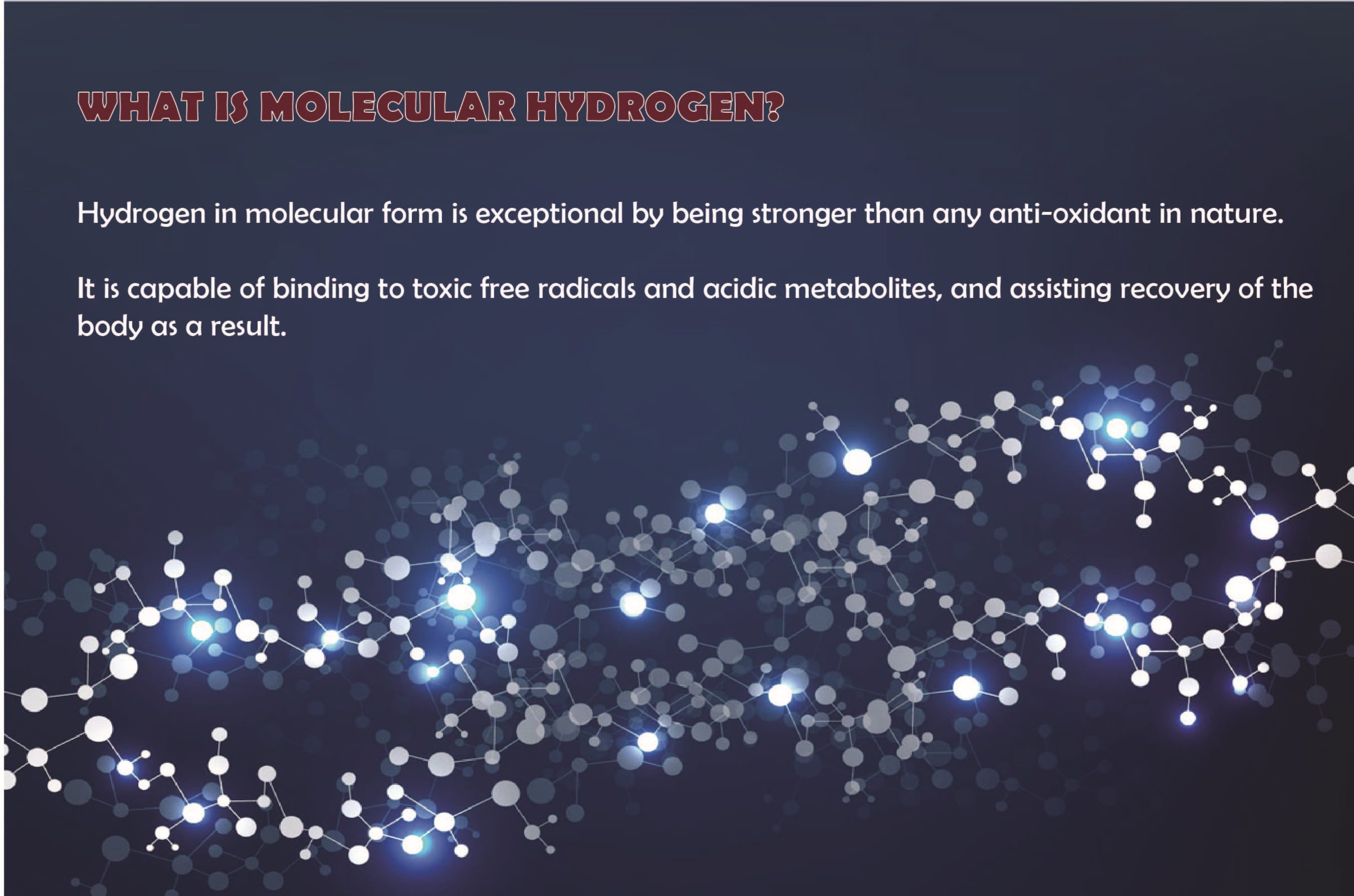 Molecular hydrogen is a molecule that occurs naturally in our body – it is created by the intestinal flora. However, with regard to the current environment and conditions we live in, our body is incapable of creating sufficient quantities of molecular hydrogen.
The hydrogen molecule is unique because of its size when it is capable of easily penetrating into any part of the body, where it can carry out its function. Molecular hydrogen is capable of penetrating through all bio-membranes – cellular membranes, membranes of cellular components, and is therefore capable of reaching the cell's nucleus, as a result of which its functions take place directly within the cell. This is important from the aspect of elimination of free radicals at the site of their origin. Free radicals are molecules responsible for the origin and progress of all civilizational diseases. The aforementioned also indicates the advantage of molecular hydrogen compared to organic anti-oxidants, the molecules of which are large, cannot penetrate into the interior of cells and must wait until the free radical is released by the cell so that they can bind it. Their effects manifest slowly, after weeks or months, and the free radicals have enough time to cause harm. Molecular hydrogen  influences restoration processes. It is capable of penetrating the hematoencephalic barrier.
Options for use of molecular hydrogen
The field in which the effects of molecular hydrogen can be used is extensive and continues to grow, with regard to the constant research of its capabilities.
According to scientific studies molecular hydrogen can positively effect:
– excessive acidification of the body, thanks to alkalisation on the level of cells and tissue
– accelerated recovery of muscle tissue following physical performance
– slowing the aging process
– hydration of the organism
– improvement of overall condition and vitality
Would you like to know more?
Join the H2 Europe Company and obtain permanent access
to valuable information in the field of molecular hydrogen therapy and a healthy lifestyle.
Would you like a discount of up to 34%?
Join the H2 Europe Company. Become our customer or our business partner.