naši spokojení zákazníci
REFERENCE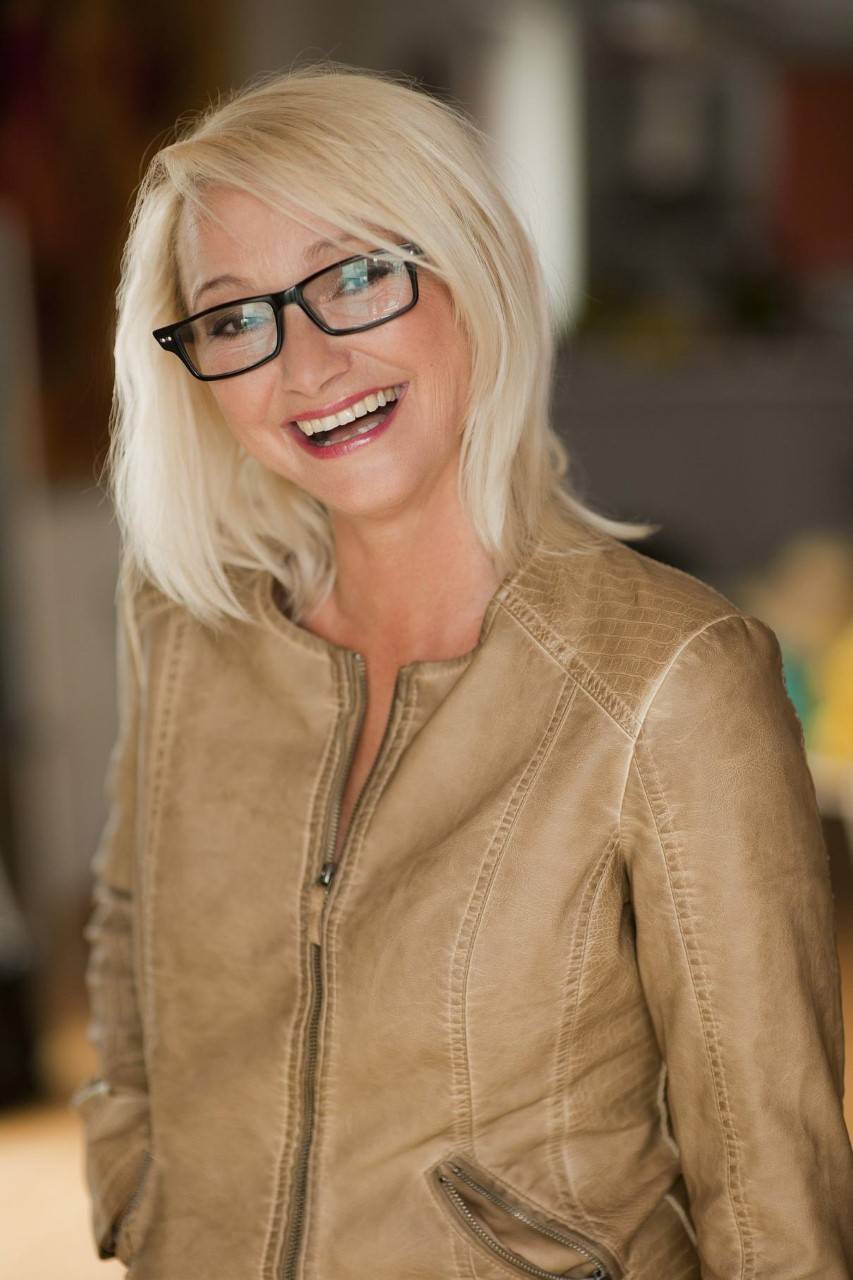 Slovak actress
Anna Šišková
Two months ago, I started using Recovery H2 Inside and CellaWell products. At first, I didn't even realise how my joints gradually stopped hurting and I had more energy. Now I've run out of the products, I haven't taken them for a week and I'm actually only now seeing that without them I'm terribly tired, I have less optimism and I don't feel like doing anything. My joints didn't start hurting, but a cold came on. So, I realised that in all the time I've been taking them I've not been sick once, neither with a sore throat nor the flu. I am hoping that after I resume the use of Recovery H2 Inside, my energy will soon be back.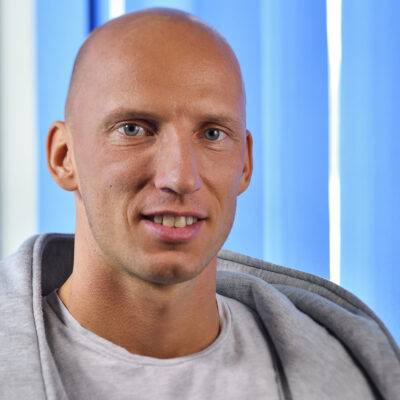 Czech international in athletics, 2011 European Champion and 2009 and 2017 bronze medallist in the 110-m hurdles and 60-m hurdles
Petr Svoboda
Throughout my athletic career I have had a lot of health problems, mostly Achilles' tendonitis or torn muscles, as well as countless small aches and pains. Even with regular massages and physiotherapy, these problems cannot be got rid of permanently. I was lucky enough to learn about RecoveryH2 Inside molecular hydrogen from another athlete. I was so intrigued by its possibilities in sports that I decided to give it a try. After the first three days of using it, I felt much more vital in training, but what really surprised me was the recovery time after training, because after metabolic training my body used not to be able to do quality training for another two days, rather just swimming and sauna, etc. However, with RecoveryH2 Inside molecular hydrogen, I was absolutely fine the very next day after the workout, and if it were possible training-wise, I would have ventured into (for me the hardest workout of all) metabolic training again. After a lot of exertion the body gets acidic quite often, and this is kind of a breeding ground for inflammation, so even with regular measurements (at night) I used to have pH readings around 4.0 -5.5, which is not exactly ideal for an athlete, and yet, with the application of the capsules, my pH settled down to 6.0 – 7.0, which is an absolutely amazing number!
Thanks to this experience, I would like to recommend RecoveryH2 Inside to all athletes, whether healthy or suffering from an injury.
Czech ice hockey forward, 2010 World Championship gold medallist
Roman Červenka
I came across H2 Europe products through my physician, who recommended them to me for recovery between the games which I play two days in a row. It is especially on those days that I need to regenerate quickly and prepare my body for the next physical load. When I take them, I feel good, I know internally that I am doing the best for myself, and that makes me feel great. I definitely recommend trying it.
founder of postural therapy, one of the world's top rehabilitation and musculoskeletal pain therapy experts for athletes
Eugen Rašev, M.D.
I used Recovery H2 Inside for four months from spring to summer 2019. During this time, I trained intensively four times a week on both a road and time trial bike and worked daily at the institute for the treatment of movement disorders that I run. Every week I drove 600 to 1000 km by car either to medical congresses, where I reported, or to masters' road races, where I almost always stood on the podium.
In all this time I never once got sick or caught a cold, as used to be the norm at least twice every spring. One of the factors that may have contributed to my resistance to physical and mental stress was the daily use of Recovery H2 INSIDE.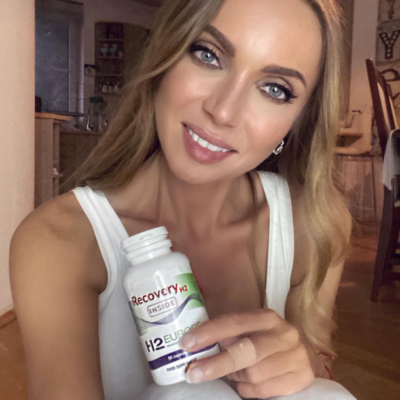 fashion designer
Jana Pištejová
After many years of experience, molecular hydrogen is a priority for me and takes first place above everything else. We carry hydrogen capsules with us all the time.
My partner and I both take care of our immunity. Every morning we take several supplements and the most important and powerful one that we never miss is the one from H2 Europe.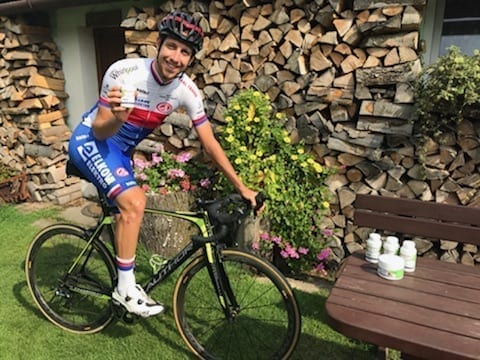 CZECH ROAD CYCLING CHAMPION
Josef Černý
As soon as I began taking Recovery, my body started to function at 110%, my recovery accelerated, and the overall functioning of my body improved. I am very happy that I have found something that helps me push my limits.
TRIATHLETE, IRONMAN HAWAII CONTENDER
Marek Svoboda
Recovery, together with training, is very important for me. Maybe even more important. I use Recovery H2 INSIDE before and after training. If I ever forget because of being too tired, I get annoyed with myself, because I feel its effects especially in the morning when I get up at 6 a.m. for the pool. It's only when I wake up well rested that I can train. When I'm tired, training doesn't matter as much.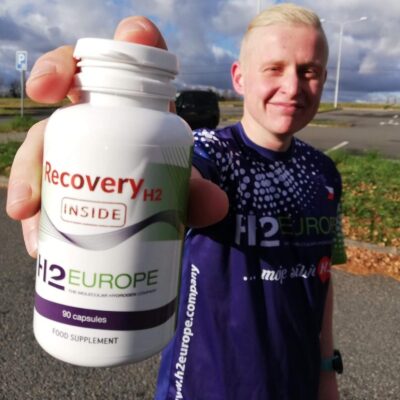 ENDURANCE RUNNER
Tomáš Štverák
I have been using RecoveryH2 Inside molecular hydrogen for about half a year now and I can't praise it enough. I take four to eight capsules a day, depending on how much I train and how much I need to recover. Then during a race it's two capsules every two hours. Overall, I feel better with hydrogen, recovery goes like clockwork and my legs stay fresh for longer during a race.